Boatbuilding Courses
Refurbishing Elvira: Ongoing Details
Building a Solar-Electric Launch: Ongoing Details

If you are interested in signing up for any of these courses,
please call (631) 286-2700 or E-mail us at info@carmansrivermaritime.org
Help Elvira Sail Again!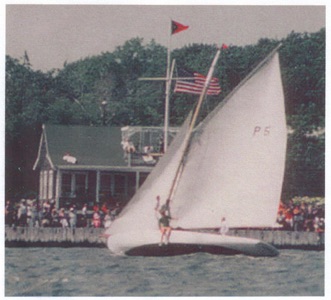 Carmans River Maritime Center has received a $28,000. Matching grant from the Gardiner Foundation to bring Elvira back to sailing condition. We need to raise $14,000. in monetary donations and $14,000. worth of volunteer labor (credited at $26.45/hr.) in order to receive the Gardiner grant money. You can help, obviously with financial contributions, large or small, but also by volunteering your time. As of now we're at the Boat Shop every Saturday morning from 9:00 to noon and can use all the help we can get. It's mostly simple stuff, sanding, scraping, painting, etc., but will involve some skilled work along the way (spar building for example) that will give you the opportunity to hone your skills under the guidance of experienced boat builders. So let us know how you can help. Phone us at (631) 286-2700 or email us at info@carmansrivermaritime.org.
About the Gardiner Foundation: Details
About Elvira: Details
About the Project: Details