Boatbuilding Courses
Refurbishing Elvira: Ongoing Details
Building a Solar-Electric Launch: Ongoing Details

If you are interested in signing up for any of these courses,
please call (631) 286-2700 or E-mail us at: carmansrivermaritime@gmail.com
Elvira is coming back.
We have set a launch date!
Saturday, July 7, 4:00 PM
at Weeks Yacht Yard, Riverview Ct., Patchogue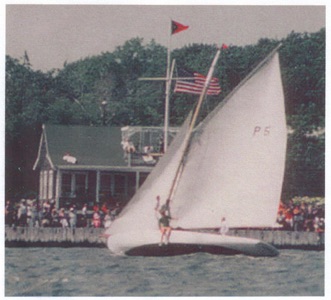 . That's just across the river from where Gil Smith first launched her112 years ago! We have a zillion things to do before then, fairing and painting the hull, installing the coaming, finishing the spars, installing the rigging, etc., etc. To do all this we need about another $14,000. We have a couple of small grant proposals in the wind and a half dozen donated boats for sale. But obviously your financial contributions, large or small, would be most welcome and your volunteer labor as well. We're at the Boat Shop every Saturday morning from 9:00 to noon and can use all the help we can get. It's mostly simple stuff, sanding, painting, varnishing, etc., but will involve some skilled work along the way that will give you the opportunity to hone your skills under the guidance of experienced boat builders. So let us know how you can help. Phone us at (631) 286-2700 or email us at carmansrivermaritime@gmail.com.